Ben Brinkman Promoted to President of Sales
Ben Brinkman Promoted to President at c2mtech
c2mtech, a cloud solutions and technology consulting firm announced the promotion of Ben Brinkman. Previously, Brinkman was Vice President of Sales and is now transitioning to President of Sales at c2mtech. Dane Bodnyk is moving up to manage Brinkman's previous position.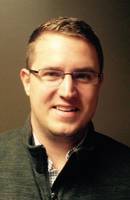 "This is more than a formal title change and reflects the years of experience Ben brings to our company," said Casey Wedgeworth, Owner & CEO of c2mtech. "Brinkman will focus on sales and partnerships for our entire organization."
For nearly a decade, Brinkman was worked for c2mtech, which was founded by Casey Wedgeworth in 1994. The DFW based company has been recognized four times by the Inc5000 for revenue and employee growth.
Under Brinkman's leadership, c2mtech has shifted from phone system design, install and repair to cloud based solutions. More comprehensive, c2mtech helps organizations support a growing workforce, save money and enhance productivity through voice and data communication. The industry focus has further expanded to more non-profits, government organizations, schools and universities.
"Businesses today are replacing legacy systems with more flexible and smarter technology," said Brinkman. "Our goal at c2mtech is be a partner for technology transitions, making communication faster, easier and future-proofing in the process.
About c2mtech
c2mtech installs, services and maintains business telephony, computer networks, data and voice over IP (VOIP), audio visual systems (AV) and surveillance systems. c2mtech delivers truly integrated technology and communications solutions for clients in a variety of industries. Based in Dallas-Fort Worth, c2mtech is recognized by the Inc5000 and CRN Fast 150. Experiencing record growth each year, c2mtech has expanded to now serve small business, mid-market and enterprise clients in Dallas, Waco, Temple, Austin and Houston.