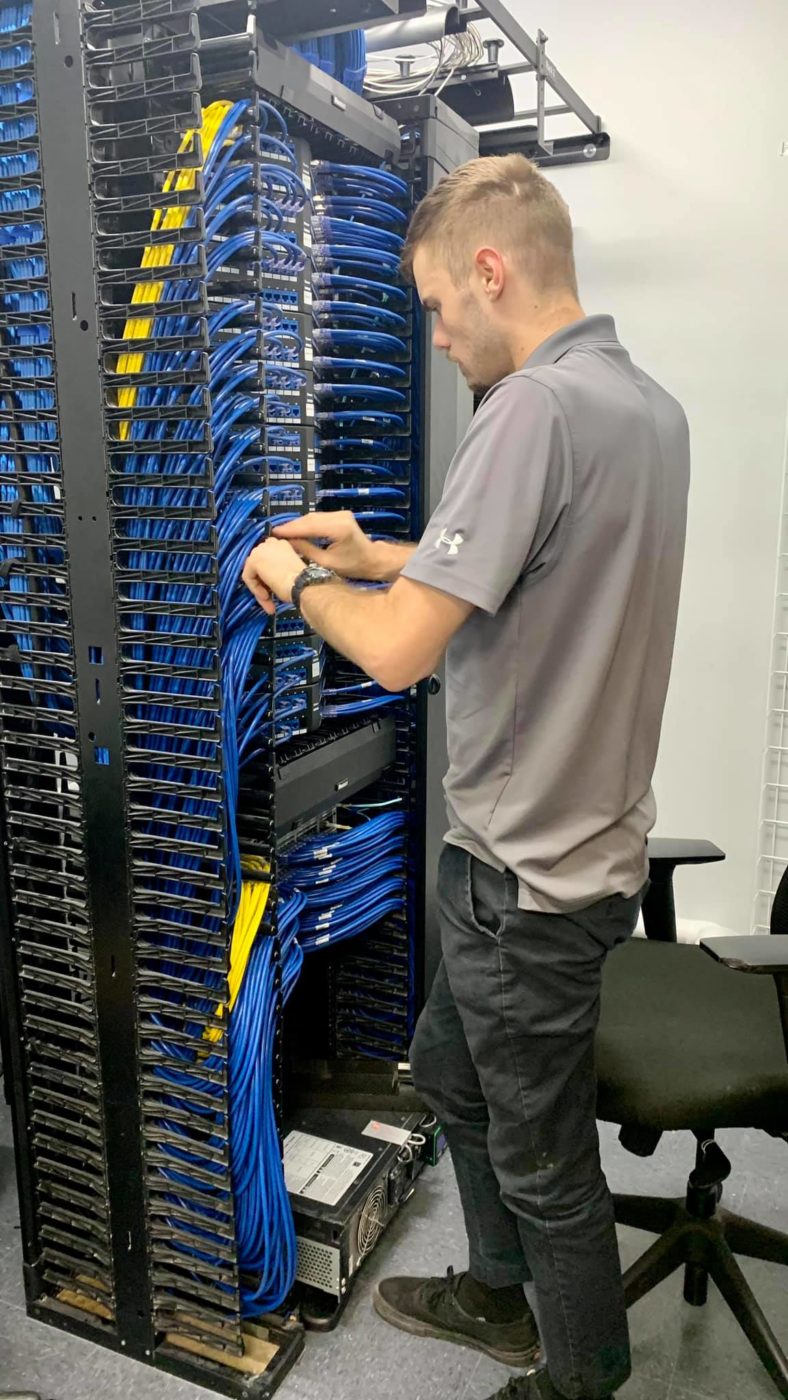 Recently, c2mtech technicians completed training for Panduit and the company is now a registered partner in Texas.
"We are excited to grow our relationship with a leading provider for fiber connections and structured cabling," said Ben Brinkman, President of sales at c2mtech.
Handling both cabling design for new construction buildings to fiber upgrades and retrofits, c2mtech has completed projects throughout Dallas, Fort Worth, Waco and Houston.
In 2020, c2mtech worked with Encore Wire to design a voice and data network for a new warehouse service center. This enterprise client demanded only the best and Panduit had to be installed for all Cat6 cabling and fiber connections. Thousands of feet of Panduit cabling were ultimately installed throughout the 720,000+ square foot facility.
As an installer of Panduit, c2mtech connects conference rooms, building management control rooms, phone closets, surveillance cameras and work stations all using Panduit cables and products. Technicians at c2mtech are experienced in retrofits and upgrades to new construction and coordinating with general contractors to architects.
The company further has experience installing cabling for high rise building management and creating backup redundancy for voice and data networks.