c2mtech Adds Certification for ESI eSIP Evolution Phones
Estech Systems Inc's (ESI) newest product line, the eSIP Evolution Series is ready for a demo in our office and installation! Julius Bratton of c2mtech was certified recently as an eSIP Specialist and Technician for 2019.
Launched late last year, eSIP is compatible with most IT environments and VoIP enabled phones. eSIP enables Voice over IP and digital communications as an on-premise system and can even be deployed across multiple sites. Targeted for small to mid-size operations, the eSIP phone system supports a maximum of 500 users.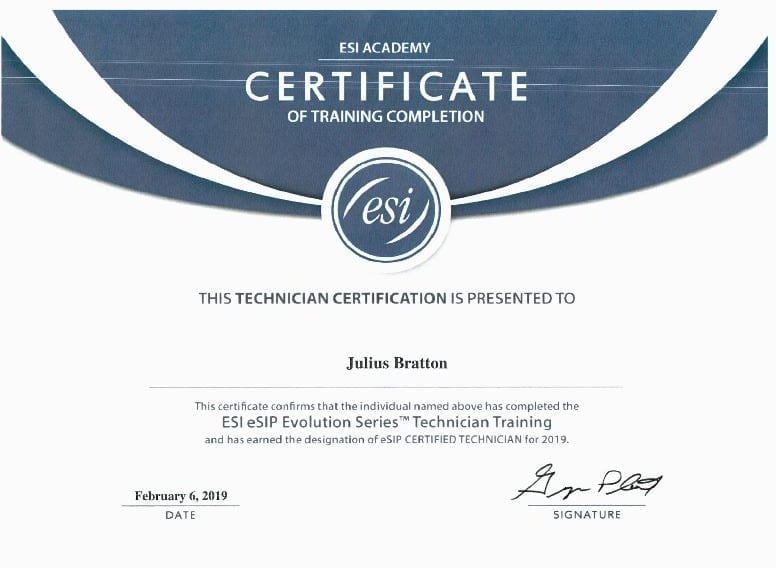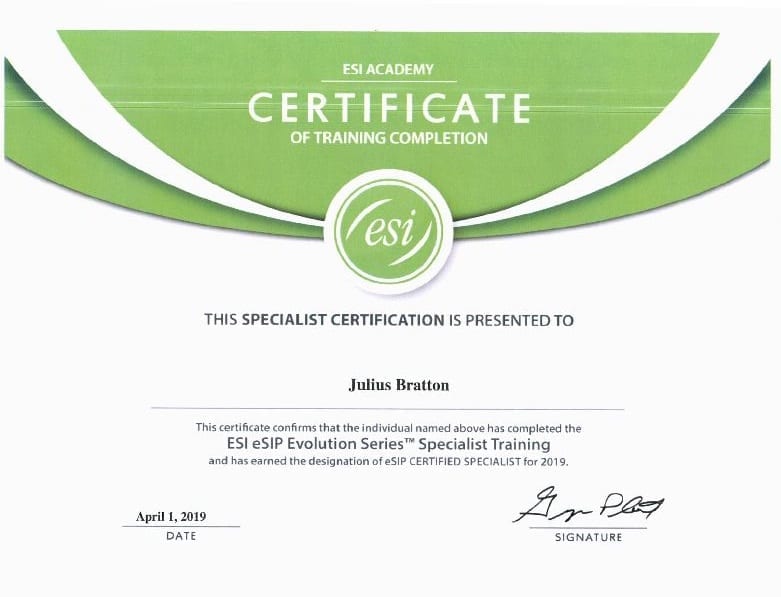 Key Features Include
Quick multi-site & remote user connections
Advanced call handling options
Built-in call recording capability
Conferencing & three-way calling
Visual voice mail
Web-based management
Powerful add-ons include ESI eMobile smartphone applications
With the launch of eSIP, two new phones were added to ESI's lineup, the ESI ePhone3 & ESI ePhone4x. Features include: Color Display Gigabit Phones, Built-in Electronic Hook Switches, HD Handsets & Speakerphones and Headset Jacks.
ESI and c2mtech Partnership
Since 1994, c2mtech has maintained a partnership with (ESI) which is now celebrating 30 years providing business phone hardware and software solutions. The Plano based company is one of the few manufacturers remaining that continue to build reliable on-premise phone systems.
In addition, ESI sells competitively priced and feature-rich Cloud PBX and Hybrid PBX phone systems. With headquarters in Texas, we love to recommend a local phone manufacturer and show off the full capabilities of ESI systems in our office.