c2mtech Ranked on CRN's Fast Growth 150 List
Annual List Recognizes the Fastest Growing Technology Solution Providers in U.S.

cm2tech, a growing business phone systems and information technology solutions provider, announced today it has been ranked on the 2014 CRN Fast Growth 150 list. c2mtech placed #48, in the top 50 of 150 solution providers throughout America with a 102% growth rate.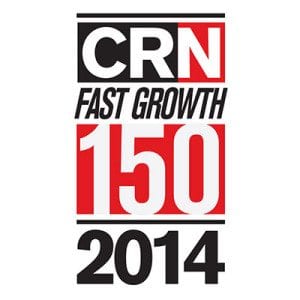 "The needs of our customers have never been greater," said Ben Brinkman, c2mtech's VP of Sales. "Our growth is not only a testament to the demand of our services from businesses large and small, but to c2mtech's ability to satisfy technology needs in multiple areas for our clients."
Earlier this year, c2mtech was recognized by the Inc500|5000 as one of the fastest growing private companies in America. The company has grown by leaps and bounds each year since it's inception in 1994, when it provided business phone system installation, maintenance, repair and support.
In 2010, c2mtech purchased Custom Telephone Systems, a business phone solutions company based in Waco, TX. Since 2010, c2mtech has expanded its operations from Dallas Fort-Worth to businesses in Austin, Waco and Houston.
A mission to "Make Technology Easy" has led c2mtech to expand services in other areas. In addition serving businesses with phone and VoIP solutions, c2mtech offers installation of audio visual systems, security and video surveillance systems, data and computer networking, and the company provides IT consulting and managed services.
A sampling of the 2014 Fast Growth list is featured in the October issue of CRN Magazine and is featured online at www.crn.com. The complete list of 150 companies is available for free here.
About CRN
CRN has been serving the IT channel community as the pre-eminent source for information and strategic guidance for more than three decades. CRN remains the market leader in Channel news, delivering intelligence, actionable advice and forward-thinking business strategy to the North American IT channel. Today's CRN is a multi-media platform that includes the magazine, website and tablet app or mobile to reach our loyal and expanding channel audience in every way they want to engage. To learn more about CRN, visit http://www.crn.com.
About c2mtech
c2mtech installs, services and maintains business telephony, computer networks, data and voice over IP (VOIP), audio visual systems (AV) and security systems. c2mtech delivers truly integrated technology and communications solutions for clients in a variety of industries. Based in Dallas-Fort Worth, c2mtech is recognized by the Inc5000 and CRN Fast 150. Experiencing record growth each year, c2mtech has expanded to now serve small business, mid-market and enterprise clients in Dallas, Waco, Austin and Houston.