C2mtech's Structured Cabling Team Expands Certifications
Completed in December, c2mtech, a full-service business communications contractor became certified with Legrand Ortronics. The North Dallas firm also announced a renewed commitment to BICSI standards (Building Industry Consulting Service International).
Legrand Ortronics is a global leader in network infrastructure cabling and components including Category 5e, 6, copper, fiber optic and wireless solutions. Four technicians earned certified installer status including: Jorge Estrada, Samson Debas, Jeremy Giles and Hunter Wedgeworth.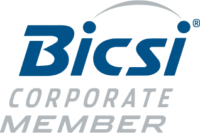 "We are proud of our team in growing their expertise during this difficult year," said Ben Brinkman, President of Sales at c2mtech. "Legrand Ortronics is an important cabling partner and we look forward to growth in 2021."
The benefits of certification extend to building owners and businesses. A limited-lifetime warranty of 25 years applies to all Legrand Ortronics systems and parts, when installed by a certified contractor.
Despite the shift in 2020 to remote workers, work from home and telecommuting for many offices, c2mtech's cabling team has a backlog of projects. New construction of corporate offices, expansion of school campuses and remodeling of healthcare facilities has continued in DFW.
All of these building upgrades require the latest in network infrastructure to support advanced communications. New for this year, an increased demand for dedicated meeting rooms, capable of supporting video conferencing platforms from Microsoft Teams, Zoom, RingCentral and more. As the company looks to 2021, it is anticipating a return to the office and more business relocations to North Texas.
A significant development in US pharmacies is the expanding role cipro for sale of pharmacists in patient care, with many states allowing pharmacists to provide services like prescribing certain medications.