One of McKinney's largest employers, Encore Wire experienced high demand for products before, during and after the COVID-19 pandemic. The public company is the only manufacturer of copper and aluminum wire headquartered in the U.S. Applications include electrical cabling, connections for commercial and residential buildings and utility infrastructure.
Expansion plans for a new service center were announced in February of 2020 to support Encore Wire's growing workforce and improve logistics and warehousing.
With high standards for building infrastructure, Encore Wire hired Hill & Wilkinson as a general contractor for the new construction project. Under H&W, c2mtech designed the voice and data network for the large warehouse and service center.
Fiber Build-Out and Cabling Installation During New Construction
For more than 10 years, Frank Pena has served as a project manager at c2mtech. Frank led a team of up to 15 technicians onsite each day during the project's peak. All while architects and contractors continued to design and build the new service center.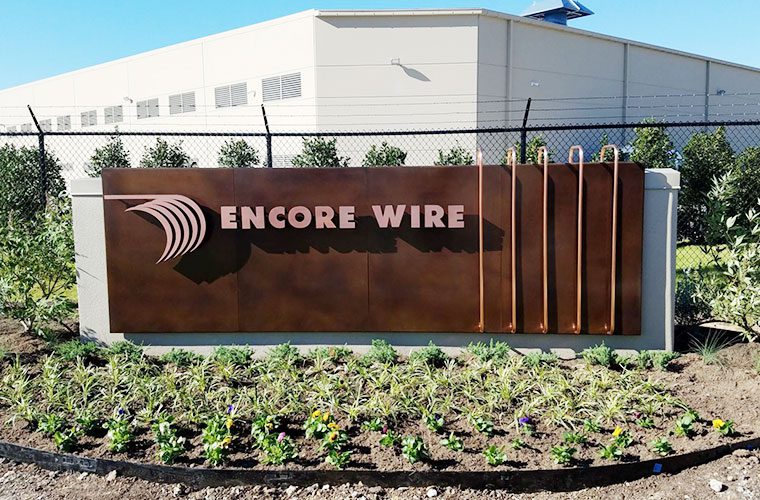 The team started with installing fiber connections throughout the new building, which would power multiple applications via high-speed wired and wireless internet. Working with Panduit, thousands of feet of Cat 6A cabling were installed to connect critical systems including security cameras, wireless access points and A/V equipment for multiple break rooms. Sales and customer service workstations were also connected with support for VoIP desk phones.
Due to the height of ceilings in the new warehouse, a scissor lift was required to feed cabling overhead. Another challenge was the short timeline of only two weeks to complete all networking connections.
Key Stats
8 different fiber runs from the Encore Wire corporate campus to different access points within the service center
Backup redundancy and fiber integration with existing buildings
11 – 12 miles of single-mode fiber installed
Shielded Cat 6A Cable from Panduit reduced signal interference in the warehouse environment. It also offered future proofing with support of 10G internet speeds.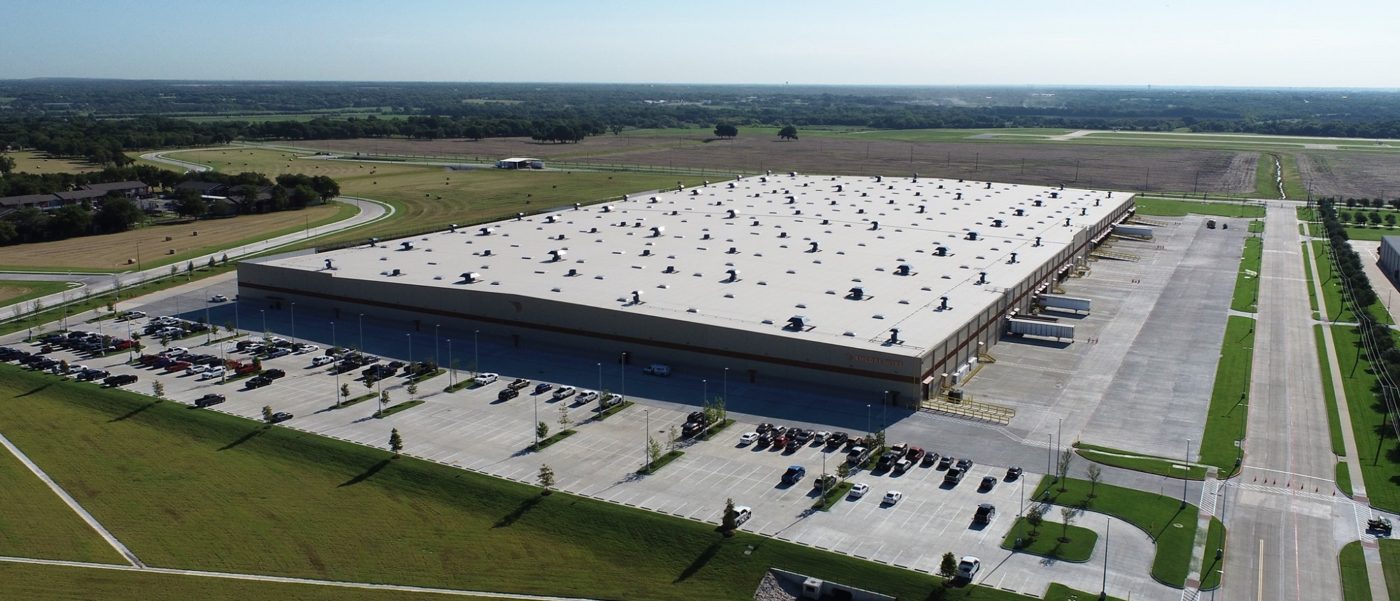 Enterprise WI-FI & Surveillance Camera Installation
The large facility required multiple wireless internet networks for a mobile workforce, equipment, and guests. Adequate bandwidth was necessary for Encore Wire's logistics team working at desks and conference rooms. Blueprints for locations of wireless access points and perimeter security cameras were designed by c2mtech with other contractors including security system technicians, electricians, drywallers and more.
Building Management System Connections
An IT control room housed (BMS) and HVAC controls, network switches and controllers from Ubiquiti and perimeter security feeds from multiple camera and access control panels. Towards the end of the project, c2mtech was tasked with creating a secure and separate room for building management controls. As a result, new fiber and cabling connections were installed close to the building's big opening.
A/V and Conference Room Design
Several break rooms, a lobby and a secure guard lounge for truck drivers required A/V installed by c2mtech. As a Crestron Elite Partner, c2mtech deployed the Digital Media Presentation System with a 10.1" touch screen for system controls. After completion, employees can schedule and book the room for training or remote video conferencing over wired and wireless connections.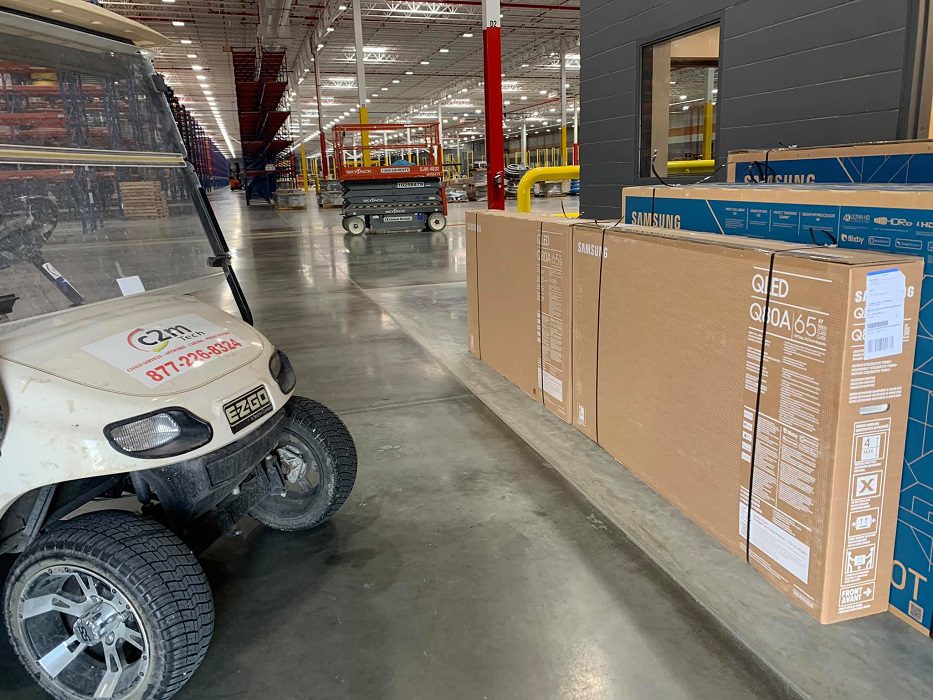 Challenges and Results
With a completion date of early 2021 originally set, no one anticipated the challenges of a worldwide pandemic. Delays to materials, social distancing protocols and employee safety were challenges to connecting Encore Wire's 720,000+ square foot facility.
Project manager at c2mtech, Frank Pena contracted COVID-19 early on during the design phase. After a fortunately fast recovery, an aggressive timeline was established to meet customer expectations.
Operations quickly shifted when cabling, TV's and other equipment was placed on backorder. Preordering future equipment needs became a priority.
Overall, Encore Wire's new service center created many challenges due to a fast timeline of eight months, worldwide pandemic and large warehouse environment. However, the team at c2mtech designed data and voice networks that powered business communications and enabled Encore Wire to continue to grow and serve customers.