National Home Healthcare Provider Overhauls Voice and Data Network
A nationwide network of inpatient rehabilitation services and home health and hospice care, has grown over the past four decades to more than 400 locations in 39 states and Puerto Rico.
There are more than 80 branches in Texas alone, with Dallas serving as headquarters for the home health and hospice segment of the company.
The medical provider has been named several times as one of Modern Healthcare's Best Places to Work.
Last year, the company's 43,800 employees used high-quality, personalized care to treat more than 364,000 patients. These patients range from recovering from an illness or surgery to managing chronic conditions to coping with end of life.
An essential business throughout 2020 and 2021, patient care remains a priority during the pandemic.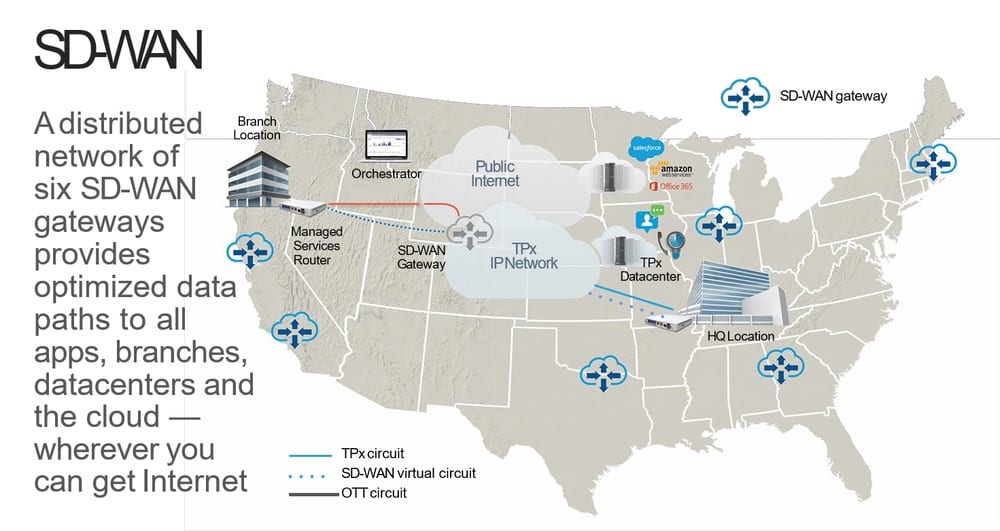 Getting TPX on the line
A majority of employees and aides work remotely in patients' homes, so communication is key to the healthcare client. With older, on-premise Samsung phones that were being phased out, the company turned to c2mtech for help installing a new system for more than 300 locations in several states in the Southwest.
The client was looking for lower communication costs and a way to provide better support to administration staff with an upgrade to VoIP at branch locations.
The system in particular would need to handle a large number of calls, with live answering for every call, around the clock. For these reasons, plus high reliability and 100 percent uptime, the client chose TPX Communications to handle its voice and data service.
TPX's plan offers continuity and built-in disaster recovery through UCaaS — a cloud delivery model for all telecom software, applications and services — so that someone can service all sites through the web. UCaaS includes video and voice conferences. It also provides call routing, interactive voice response and auto-attendants for better customer experience.
The TPX network utilizes SD-WAN to expand bandwidth and seamless direct access to cloud services. Additionally, SD-WAN provides real-time info about and control over network and application usage. This, coupled with 4G Failover, ensures that if the primary Internet goes down, there will be a backup.
The c2mtech team is upgrading the offices with Polycom VVX 411 phones to facilitate the TPX VoIP system.
These 12-line phones with a larger color display are perfect for audio conferencing, utilizing Skype and Office 365 Cloud PBX. They feature HD Voice up to 7KHz on speaker, handset and headset. The phones easily integrate with third-party applications, as well.
In addition to upgrading phones in hundreds of Texas branches to the cloud, c2mtech was tasked with consolidating Internet circuits. In the past, the national healthcare chain had 20 different ISPs across all locations; when this project is complete, TPX will be the single ISP and VoIP service provider.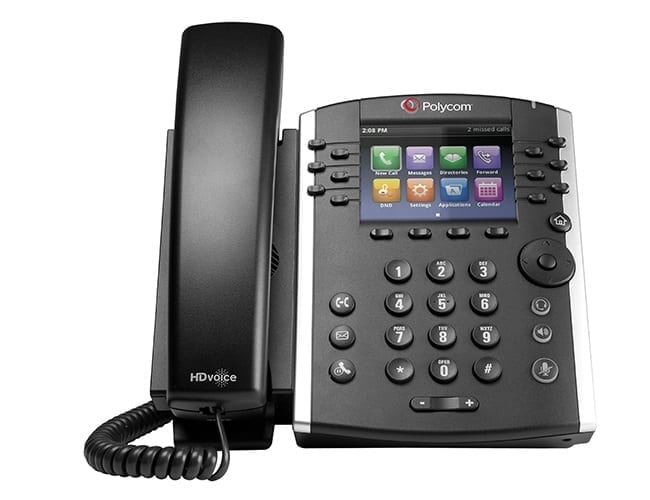 A Network Update
The project initially began in September 2019. The first phase was a pilot program of upgrading six locations. This phase was completed in February 2020.
After that, c2mtech started Phase 2 around the beginning of the COVID-19 pandemic. This phase included 30 locations.
Currently, c2mtech and TPX are in Phase 3 of upgrading phone systems for 300+ locations in several states in the southwest, around 10 per week, until April 2021.
The locations that have been upgraded so far have noted the better features and service reliability as their front-line health workers report remotely from patients' homes.
When Phase 3 is complete, the national healthcare chain's phone system will be fully streamlined and capable of handling the constant communication that is vital for the growing company's branches, remote health workers and patients.