NTFN Banks on High-Tech Hybrid Office with c2mtech
Mortgage banker NTFN has built an exceptional reputation over the past three decades as being a company that provides first-class service to its customers and employees alike by focusing on flexible processes and quality over quantity.
The Plano-based company serves investors and lends to homebuyers and builders all across the country, aiming for complete customer satisfaction.
Because of these high standards, NTFN is dedicated to working collectively and collaboratively in a modern office environment. This included a recent move to a smaller headquarters in which NTFN adopted an open-concept design with hotel desks. In this flexible workplace design, employees book time to work at a desk via a mobile app. Then employees check in and can utilize a VoIP phone with all contacts and call history in the cloud.
In December 2020, c2mtech installed sound masking and designed state-of-the-art conference rooms to keep NTFN employees connected and productive.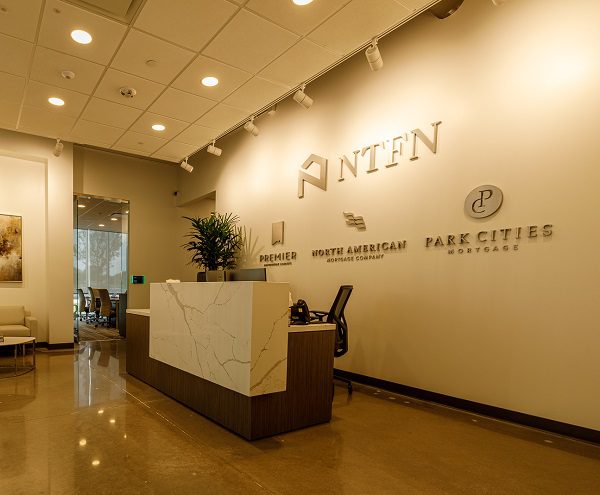 Sounding Off on a Quiet Workspace
First, c2mtech migrated the customer's current Cambridge system to the new offices. The Qt 300 uses sound masking, an alternative to white noise that is more acoustically pleasant for workers who are sharing a small space.
The Qt 300 has robust features, including the ability to adjust settings via an easy-interface front panel or via PC, Mac or tablet using the monitoring and control software. Additionally, the system can be used to page employees or play music.
To set up the sound-masking speakers, c2mtech used both standard and pendant emitters with plenum-rated cabling. The standard white emitters fit seamlessly into tile ceilings, while the contemporary-style white pendants hang from open spaces at just the right height for sound masking. The c2mtech team installed and programmed all three sound-masking zones as indicated in the NTFN office drawings.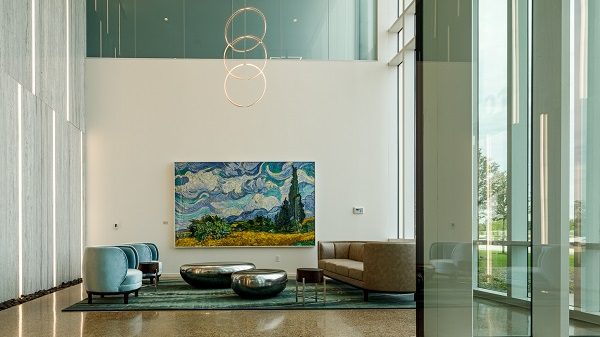 Collaboration with Smart Conferencing
For the next project, c2mtech turned its attention to retrofitting three conference rooms. A/V technicians installed Crestron video conferencing systems that connect with Microsoft Teams.
C2mtech started by mounting customer-provided televisions and Crestron Flex tabletop systems in each room. The Flex system has an ASUS Mini PC engine that works with Microsoft Teams software and boasts a 12-megapixel, ultra-wide-angle camera. The camera's Genius Framing effortlessly zooms and frames people in the room. The kit also includes a tabletop conference device, bracket assembly, PoE injector and cables.
Next, the team installed a Crestron AMP-X300 under each conference table. This amplifier is easy to configure while saving energy. It's also designed to prevent overheating. Four two-way, in-ceiling Crestron speakers were then installed into each space.
Each meeting room was equipped with discrete Shure P300 audio bridge processors and Dante controllers, both of which cut echoing, noise and distortion in video meetings to ensure clear sound throughout.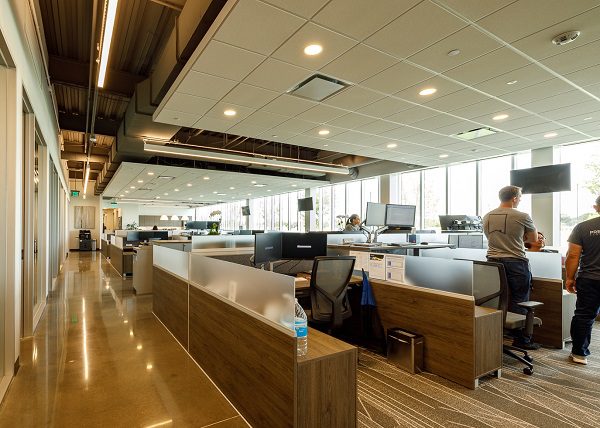 To allow for wireless presentations from laptops, smartphones, and tablets, the team hooked up Crestron AirMedia presentation systems in each room. The AM-200 can present full HD video up to 30 frames per second. For even more functionality, it easily integrates into Microsoft 365, Outlook and Google Calendar.
Finally, the team mounted a stylish black Crestron room scheduler to the wall and configured it with NTFN's Microsoft scheduling software. This allows for room scheduling and meeting invites to be easily controlled via an app, allowing for the room to be shared by the entire NTFN team.
After installing all the conference room equipment, c2mtech set up, configured and tested everything. Next, training was given to NTFN employees on how to conference and present with the new system.
NTFN now has conferencing and soundproofing to make business communication more flexible, collaborative, and productive.