A Sound Plan for August Real Estate
A Dallas-based family office, August Real Estate Co. is known for building creative, multi-use urban spaces by blending luxurious design with the spirit and historical legacy of the city.
The company's goal is to develop buildings that will provide spaces for businesses of all sizes and become a resource for the neighborhood.
The Continental Gin Building in the Deep Ellum neighborhood of Dallas is August Real Estate's flagship project — a multi-use space that has been an iconic landmark for more than 100 years. The building was originally the largest manufacturer of cotton gins. In 1982, it was converted to an artist studio and meet-up space for creatives. Today, the mixed-use building is home to restaurants, coffee shops, a martini lounge, retail shops, a coworking space and dedicated offices for small and medium-sized businesses.
Due to the age of the building, exposed beams, ceiling height and many different uses, the Continental Gin Building was a prime candidate for sound masking. Biamp's Cambridge Sound products were chosen and c2mtech was the authorized installer in Dallas for the project.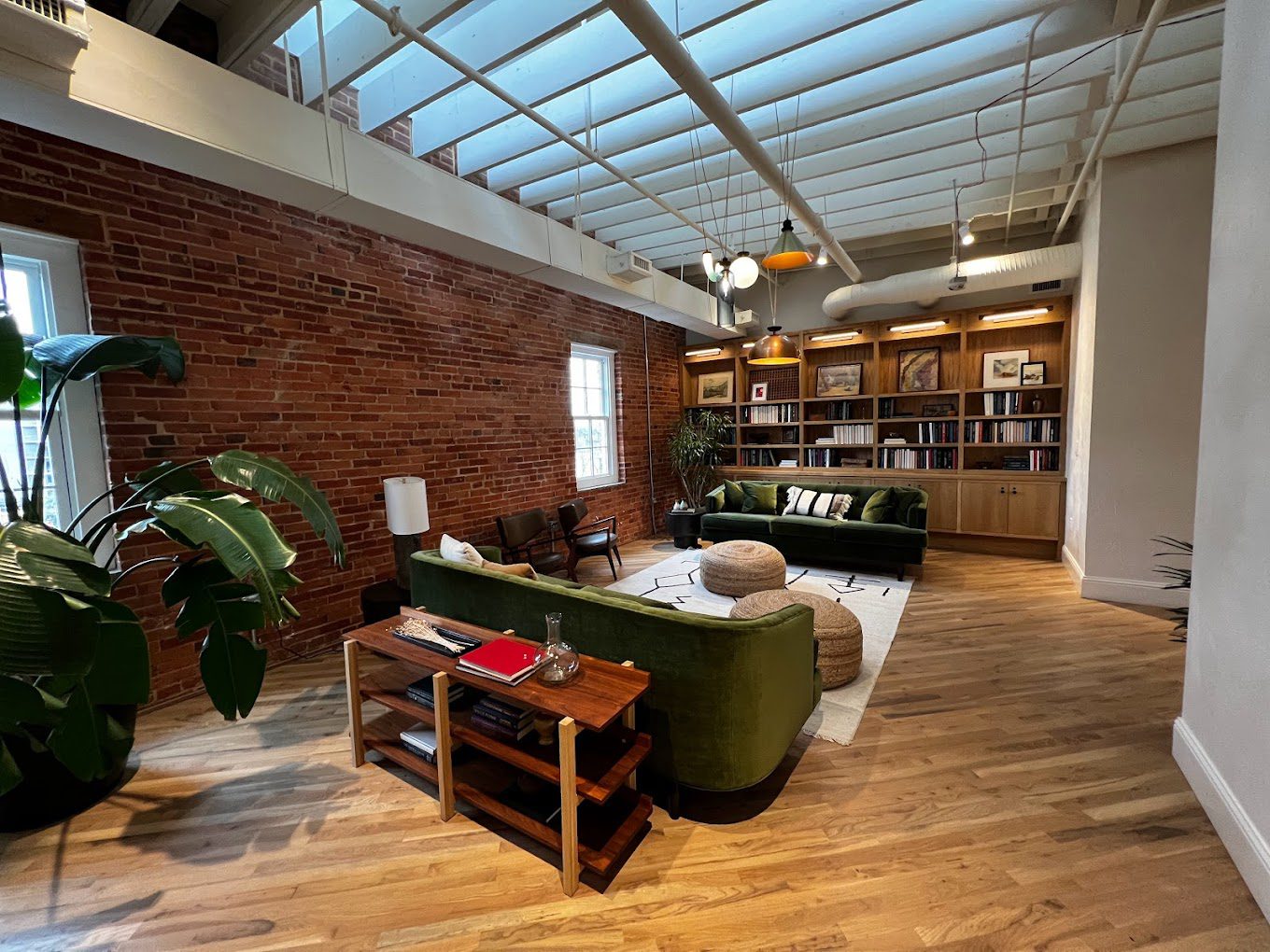 Striking a Chord With Sound Masking
Working in a historical building with the potential of big echoing — with high, open structure ceilings and brick walls — sound masking is a must.
The first floor is full of amenities and retail space, including a coffee shop, sushi restaurant, martini lounge and an upscale steakhouse. Solo workers who are looking for a change of scenery flock to the open lounges, outdoor patio, and fast wifi on this floor and leave inspired.
On the second floor, Common Desk has 22,000 square feet of co-working options such as 4 team office suites, 40 private offices, shared desk and lounge areas, and 8 conference rooms.
The third floor is a dedicated tenant floor, filled with spec suites that are turn-key and furnished for teams.
Now with workers returning to an office setting post-pandemic after years in a relatively quiet home office, sound masking is an important feature for improving work productivity and audio satisfaction.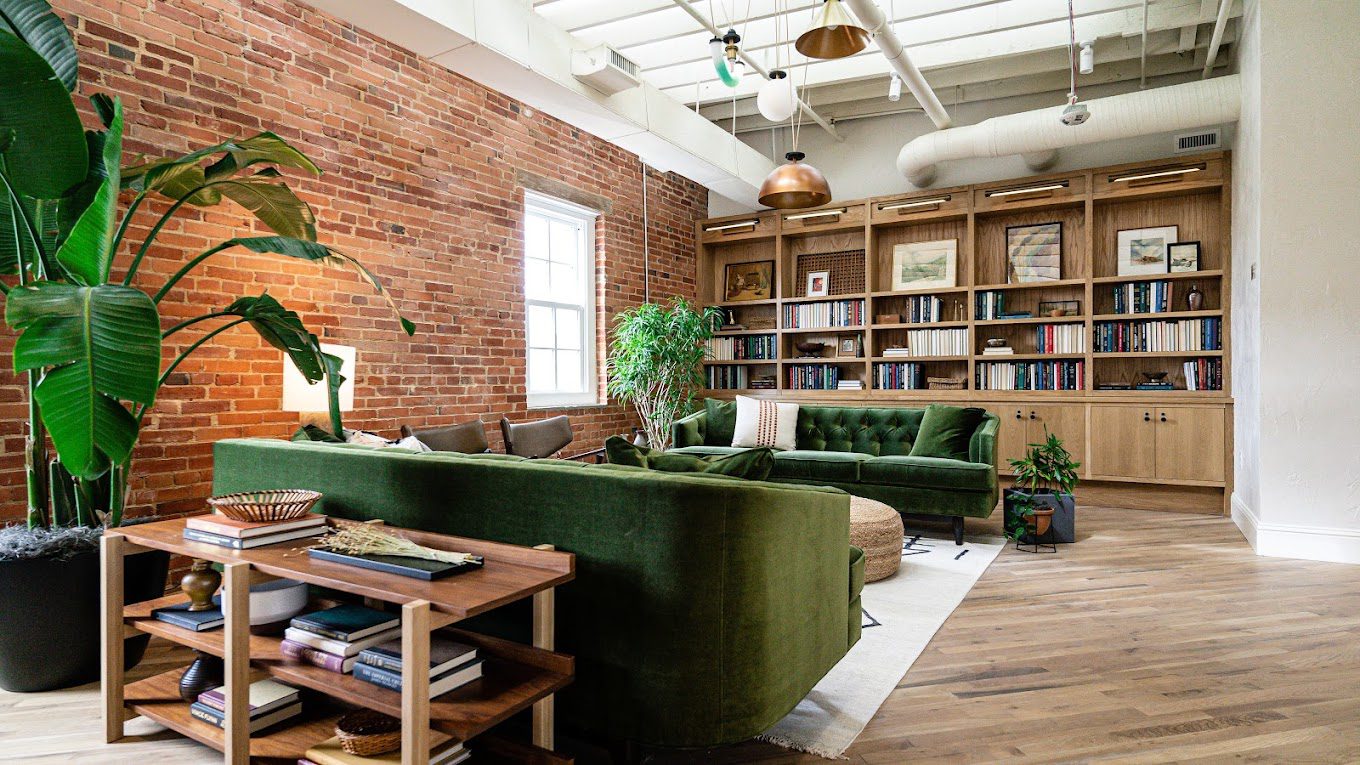 Keeping Quiet with Cambridge
These plenum-rated, UL-listed active emitters are capable of both 125 Hz-frequency sound masking and projecting 115 Hz-frequency paging and music signals, plus they are small and virtually invisible once installed. The emitters are controlled via web-based management from any device.
The team mounted the emitters using screws, anchors and white universal brackets that rotate in 45-degree increments for optimal sound dispersion.
We used one Cambridge QT 300 amp and two Cambridge QT 600 amps to control the emitters.
These modules are sound masking generators, controllers, third-octave band equalizers and amplifiers. They have event-scheduling capabilities via the system management software. The QT 300 amp controls up to three zones of emitters (or 36,000 square feet). The QT 400 amps control up to six zones (or 72,000 square feet).
The c2mtech team used three 19-inch Cambridge Rack Mount kits to install the amps.
After our experts finished the sound masking installation, trained employees and set the network, providing electronic documentation of the destinations of cables, their uses, plus detailed instructions with pictures and examples.
Lastly, c2mtech guided new users through the activation process (such as changing a source, a channel or decreasing the volume in a specific room) before handing back the reins to the new sound-masked building.