The Gathering Place Gears Up for the First Day of School
For years, educators Joanna Klekowicz and Ryan York were discouraged by the inequity they saw in schools at underserved communities. They sought to change this narrative with initiatives in their own districts, but they never saw their full vision come to light. Until now.
The Gathering Place — a new K-12 school opening this fall in San Antonio — is set up to encourage values traditional schools do not: celebrating diversity and community, relentlessly pursuing social equality, and focusing on creativity and project-based learning.
After a two-year process to charterhood, the school started taking shape in early 2020 on a 7.5-acre lot that used to house a mini golf course. Several buildings now dot the campus, including spaces dedicated to arts, theater and classrooms.
Creating a wireless network on campus
The Gathering Place required WIFI coverage throughout campus. As a Ruckus Networking Elite Solution Provider, c2mtech designed a network infrastructure plan for the charter school. It included a core switch, 26 wireless access points with four 48-port switches, plus two 12-port switches in the maintenance building and gym. The school subscribed to a five-year cloud licensing plan with support. The team finished the install by connecting the system to the fiber network.
Before the system went live, a Fortinet firewall was added for network monitoring and security. The FortiGate 300E next-generation firewall is built to secure large campuses and protects against cyber threats using AI threat intelligence.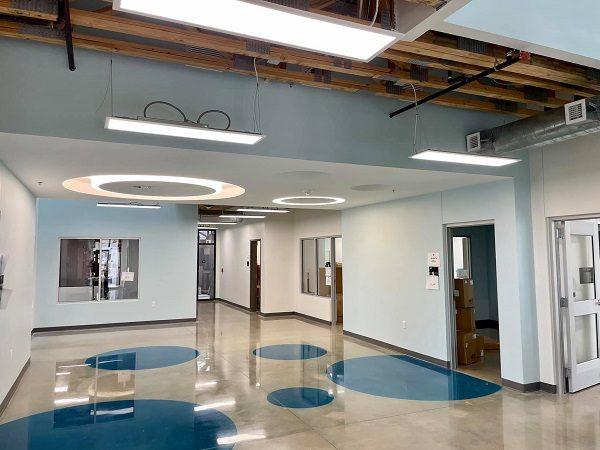 The biggest project of all was to run structured cabling and fiber throughout campus. c2mtech started with a main distribution frame room (MDF) complete with racks, shelving and fire-rated backboards in the main office. From this central hub, Category 6 cabling connected all classrooms and offices. The team then installed Fiber Feeder between the MDF to two more locations across campus. Last, c2mtech added a wireless bridge from the maintenance building to the storage building.
This included mounting two Mimosa Wireless Backhaul antennas. These antennas can be aimed via smartphone, and they automatically adapt with traffic demand. Links are tracked through the cloud to easily assess link health and any potential problems.
Unified Communications for the next generation
After several consultations, The Gathering Place chose Spectrum VoIP for a cloud-based IP phone system. Yealink model T54W was chosen for Administrative staff, while the T53W was installed in classrooms.
Several factors that convinced school administration to adopt VoIP were lower operating costs, advanced communication features including conferencing and chat and fast installation.
For an audio visual solution, c2mtech delivered 21 Kanto TV carts and mounted 65-inch Samsung Q60T smart TVs. The carts are easily transported from classroom to classroom and include a top shelf for a webcam.
Finally, the c2mtech team configured and performance tested all new systems. Front office administration to IT were given trainings and demonstrations.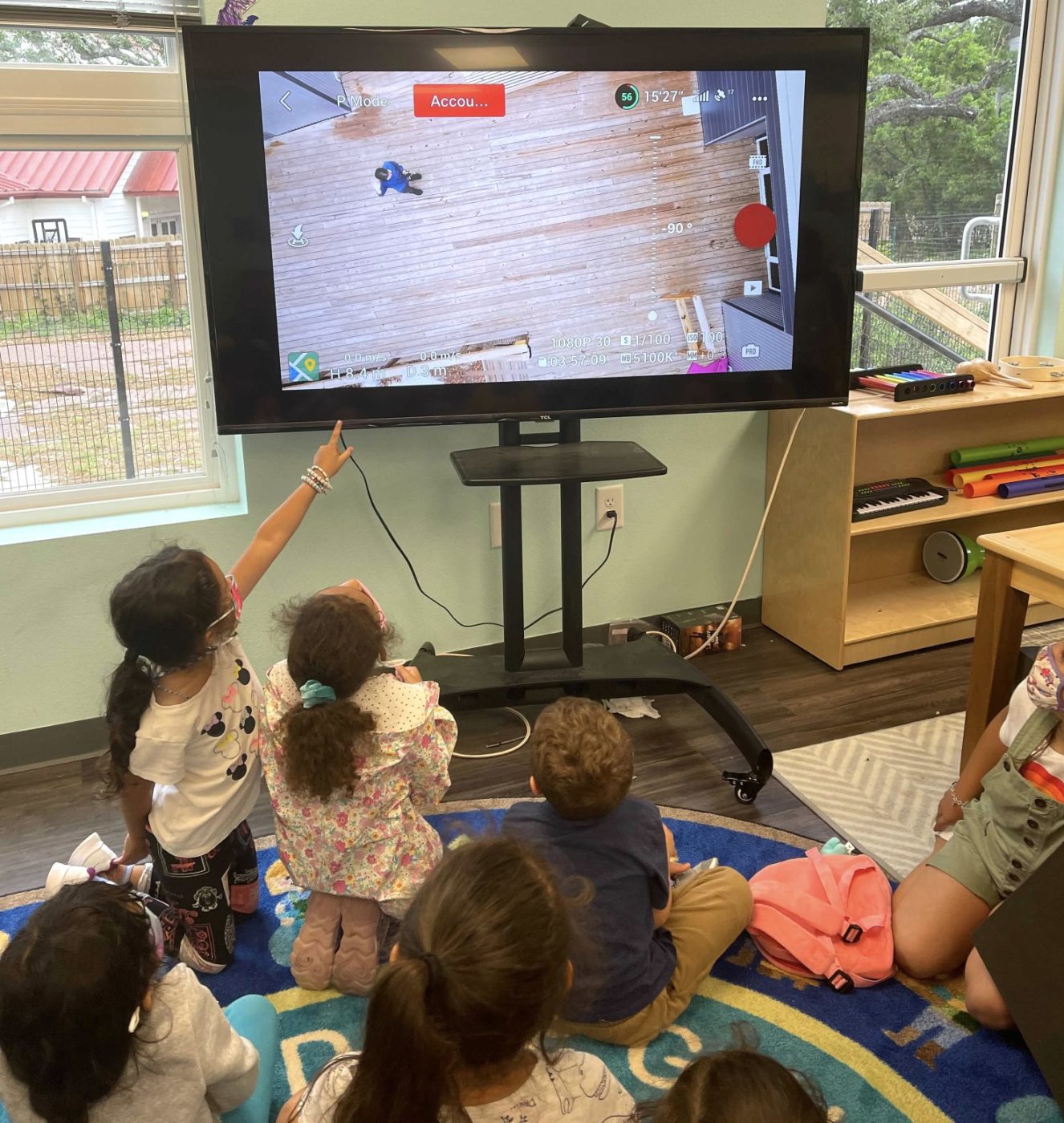 A security system safe for students
To keep students safe and give them a tech advantage, The Gathering Space relied on c2mtech to create an interconnected community while maintaining safety and security.
As a licensed security contractor by the Texas Department of Public Safety, c2mtech started by designing a surveillance plan. Hanwha Techwin, a division of Samsung was chosen as a preferred camera system. As an authorized installer, c2mtech mounted 19 outdoor cameras, including 18 Wisenet X vandal-resistant dome cameras. These full-HD, 2-megapixel cameras have a motorized variable-focal lens with remote focus. They can even detect loitering, tampering and fog and record audio. Additionally, the team installed a four-lens multi-directional camera that has built-in sensors to pan, tilt, rotate and zoom. This camera can take clear pictures up to nearly 100 feet away, even in low light.
Monitoring the security system is simple with the Samsung 4K 24-terabyte RAW network video recorder. It supports up to 32 channels and has an automatic recovery and backup system.
Next, c2mtech installed an access control system from Aiphone. A video door station and master station created two-way A/V communication between the school's front desk and visitors. The door station is weather and vandal resistant, and the master station includes a 7-inch LCD touchscreen and camera for 2-way video calls. The team connected the system with Category 6 cabling, which has special insulation to minimize fire hazards.
The final component was an access control for the main entrance door and two lobby doors. c2mtech installed a Brivo control system with a keypad and card reader on the exterior door and keypad on interior doors. With this system, the school can create schedules by setting entrance times and alarms, manage permissions and receive event reports.
Now that The Gathering Place has the latest in communication capabilities, the school can confidently start the fall semester by serving students and parents who are eagerly awaiting its opening.