Perhaps the best analogy for the business telecommunications industry is how an on-premise phone system is similar to a legacy car maker: Ford and General Motors. For some businesses, it checks all the boxes: reliable, predictable, easy to repair via a mechanic and affordable over the life of the vehicle.
In contrast, Unified Communication has quickly become the Tesla of automakers. One feature Tesla and UCAAS phones share, automatic software updates to features and enhancements.
At first, the disruptive technology was viewed as a fad. Legacy phone manufactures argued their systems were more reliable and secure. While legacy car makers created range anxiety.
But quickly, cloud phone providers delivered 99.99% uptime guarantees. Tesla's vehicles earned top safety ratings and reviews in Consumer Reports. And now as Tesla joins the S&P 500, cloud based phone systems continue to be seen as leaders.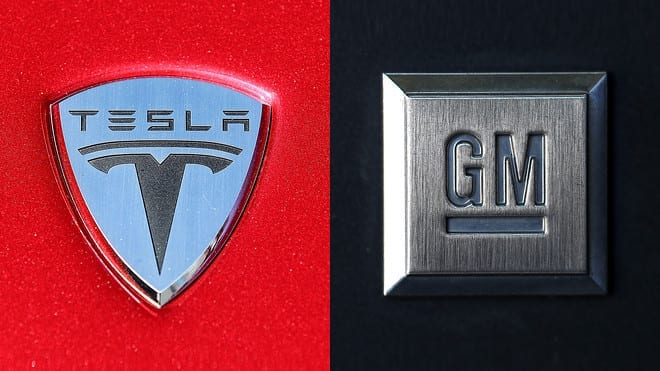 COVID-19 Pandemic in 2020 Accelerated VoIP Adoption
Adoption of Cloud Unified Communications in 2020 exploded as small businesses to enterprise office workers went on lockdown. To continue working from home, many companies migrated communication to the cloud – adopting video conferencing, voice over IP and chat applications to support remote workers. The technology became essential for startups to small businesses to enterprise organizations.
Employee productivity remained steady, as businesses were able to collaborate, share ideas and meet virtually for meetings. As a bonus, many adopters of Unified Communications saved money during the pandemic and simplified vendor relationships.
Looking to 2021, some employees are expected to return to work, while many will remain remote, working from home and in need of Unified Communication solutions.
Gartner predicts by 2024, 74% of new unified communication licenses will be cloud-based, up from 48% in 2019.
Innovations Continue with Leading Cloud-Based Phone Systems
UCaaS is best described as a software platform that can be controlled via smartphones, computers and dedicated office phones. It can also be described as combining voice with other types of communication.
UCaaS platforms continue to expand from different directions as big tech players to established cloud VoIP providers integrate voice, video, chat and collaboration features.
RingCentral Expands to Video Conferencing & Collaboration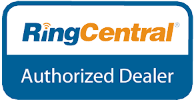 RingCentral's release of Glip this month, is a great example of how "Unified" communications has become.  The new app will provide high quality video and audio conferencing, messaging and file sharing features. Free for existing users of RingCentral Office, the app can support more than 100 users and has unlimited meeting duration.
Some publications already see the writing on the wall, Barrons noted that RingCentral is now competing with Zoom, Microsoft Teams, Cisco Webex, Google Hangouts and Slack (acquired by Salesforce in 2020).
RingCentral is rated as a global leader in Gartner's Magic Quadrant. The software platform integrates with Poly, Yealink, Cisco and Unify.
Zoom Video Adds a Phone & Business Features

Zoom's brand became a verb in 2020 and the most popular consumer choice for video conferencing. As Zoom's adoption and stock price exploded, the company began to woo companies in several ways.
Security vulnerabilities were addressed for enterprise accounts, preventing many businesses from adoption.
Integrations between Zoom and conference room hardware including Neat, Poly, DTEN and Logitech. Zoom Rooms are now a popular meeting room feature at many companies.
More advanced chat and collaboration features
Zoom Phone was launched in 2020 to add voice and audio-conferencing features. As a result, Zoom is now ranked for the first time in Gartner's Magic Quadrant for Unified Communications.
Zoom Phone is compatible with Poly, Yealink and AudioCodes brands of office phones.
8X8 Adds Video Conferencing and Chat Features in 2020
Another partner of c2mtech, 8×8 is also a global leader in Gartner's Magic Quadrant for Unified Communications. Before the pandemic, 8X8 launched Meet, providing an open-source meeting platform with end-to-end video encryption. The video conferencing platform was also free for up to 100 users and unlimited meeting duration.
In 2020, 8X8 Voice deeply integrated with Microsoft Teams, in a bid to attract more enterprise users. 8X8's VoIP software platform is compatible with phone hardware from Cisco, Poly, Yealink and AudioCodes.
Microsoft Expands Teams Platform with Voice Capabilities
A longtime leader of workplace technology, Microsoft expanded the Team's ecosystem in 2020 with software and hardware integrations between Office 365 and third party platforms.
Many businesses migrated to Teams for a better video conferencing experience. Better security, branding, enterprise features were incorporated into Teams. In addition, messaging and collaboration features were expanded to compete with Slack.
In the summer, Microsoft added additional calling features to the Teams platform. Existing Office 365 or Microsoft 365 users can add-on phone calling plans for users.
Support for SIP phones from Cisco and dedicated Teams phones will be available from Poly, Yealkink and Audiocodes in early 2021.