Crestron Electronics Partner

Crestron transforms the workplace, retail store and school into an automated, controllable environment. Everything from phones, lighting, A/V, thermostats, wireless presentation apps, security, and shades can be connected to a single platform.
c2mtech is a Crestron Elite Partner and offers this innovative solution to businesses looking to upgrade conference rooms, presentation halls, lobbies, classrooms and more. For new construction, minimize cabling and reduce costs by bundling under one platform.
Crestron offers a "smart office" with controls and software that rival Apple, Google or Amazon. A touch-screen tablet serves as a simple remote for employees, teachers and staff. Schedule a room and meet with employees in person or virtually over video conference. Crestron products are simple, yet functional with advanced building management controls for IT departments.
Since 1971, Crestron has provided technology automation solutions that are comprehensive, compatible and flexible for businesses.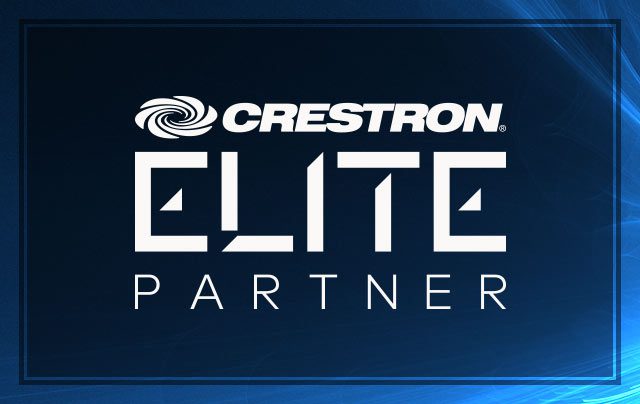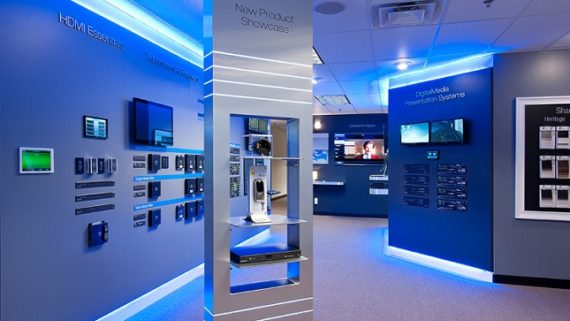 Visit The Dallas Showroom
Crestron can be difficult to describe until you experience it! Book an appointment with c2mtech and our team can demonstrate the capabilities at our office or we can meet you at the Crestron Experience Center in The Shops at Legacy Plano. Learn how Crestron products can be configured for your space.
Experience HD audio and video conferencing
Crestron can automatically turn on lighting, A/V, draw shades and lower a thermostat when entering and exiting conference rooms. Improve productivity by anticipating a meeting while lowering energy costs.
Crestron offers advanced meeting features including recording and live video streaming. Broadcast presentations to other displays on campus or at satellite offices.
In the classroom, Crestron transforms presentations allowing for seamless collaboration and group presentations.

Compatible with leading phone systems
Compatible with all collaboration/meeting software and with calendar/scheduling software. Easily reserve and book meeting rooms.
Compatible with all operating systems. Easily connect a laptop, tablet or mobile and share your screen, present and collaborate!