Business Relocation Guidebook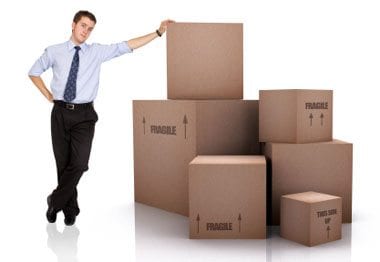 A majority of c2mtech's business is with organizations expanding or relocating to a new space. These are the following issues that we will be covering at your on-site consultation, and several questions that we will need to answer once you have a solid moving date confirmed. Filling out the workbook and adhering to the dates will be the most helpful in keeping you organized and keeping your costs low.
Important Issues to consider:
*The quick list*
Have you contacted your customers and vendors about your move?
Will you need new voice and data cabling?
Will you need more phone and internet lines?
Where will your calls be diverted to during the move?
How much time will be needed for the move?
Have you scheduled an on- site inspection with c2mtech?
1. Time and Place
Where are you moving?
How are you organizing your next office in contrast to your last office?
How are you organizing and packing your technology for the move?
Will you be able to keep same phone number?
Does the new location have cabling, and is it appropriate for your application?
Do you have confirmed dates with your vendors and staff?
Important Considerations in Relocation
One of the most common errors in relocation, is not confirming if the new location allows for the same phone number. It's an easy call with the phone carrier, yet many businesses make the mistake of choosing a new office environment, without considering all technical implications.
It is also important to stay organized with packing current technology. If one component is lost or broken in the move, it could lead to a delay in getting online and running again.
You may think the new location is fully-wired, but is the wiring compatible and appropriate for your existing applications?
If completing a technology installation with c2mtech, have you turned on electricity, phone and internet prior to our arrival? We would need these systems to be active before we could complete any of our installations.
2. When do you need the system in place?
What phone and internet provider are you using?
What date will you resume business?
What date will your staff be in office?
Are you giving yourself enough lead time?
Adhering and communicating an exact date is extremely important to receiving an installation before move-in and active service when your business needs to resume. Additionally, c2mtech needs the exact service numbers you wish to divert and/or move to your new site. This includes: alarm lines, advertised phone number, fax number, and other direct lines. We can organize relocation with short notice but with extra time, businesses often receive a smoother implementation. Changes to your relocation order may result in costly delays.
3. What do you need?
Contractor with appropriate insurance for new location
How many phones?
Is this an expansion and will you need more for the future?
Do you want to reuse any of the current equipment?
What did you like/dislike about last system?
Will you need more phones than what are available in new location?
Will you need IT support to help get your system and tech network up and running?
Delays on your contractors side due to a lack of insurance coverage at the new office location is now avoidable using c2mtech. We are covered to $5,000,000; coverage that is more than necessary for most jobs. With our on-site evaluation we hope to assess what applications you will need and to find out how many phones the new location can support, but basic information is needed prior to move in. We need to know how many phones you will need and for what purpose, and if you will be expanding in the future. If you have an old system do you want to incorporate it into your new system or would you like us to give you cash or credit for it?
Here is what c2mtech can do for you:

Consultation/quote at no-cost
Install new phone lines
Supply/install data/voice cabling
Move phone/internet services
Coordinate technology vendor efforts before, during, and after move
Our expert team is available to help you make your relocation as seamless as possible. We know that moving in time is essential to a relocation success, and if not executed correctly, can cost your company a substantial amount of money and missed opportunities. c2mtech offers free on-site evaluations with accurate estimate quotes paired with advice on all aspects of technology. All of the questions in this workbook highlight areas crucial to help keep your costs low and will need to be addressed in your evaluation.
Thank you for considering c2mtech with your relocation efforts.