Visit c2mtech at the Texas Charter Schools Conference
Visit Our Booth #613

This week from Wednesday to Friday, October 24-26, 2018; c2mtech will be in attendance at the Texas Charter Schools Conference. Learn more about our team's experience and technology solutions tailored for private charter schools. The annual convention for the Texas Charter School Association will be hosted in Houston, TX.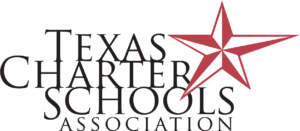 Certified TCSA Solutions Provider
Not only does c2mtech have a local branch in Houston, our company is a certified solution provider of the TCSA. Over 90% of all charter schools in Texas are members of the TCSA. Over the years, our team has worked with multi-campus private schools to public independent school districts.
Solutions for the Education Industry
Below are a sample of services frequently requested by charter schools:
Phone system maintenance agreements for upgrades, installation, training and support
Wireless Internet (Wi-Fi) network installation and configuration. Guest and student networks with separate networks for administration and staff.
Purchasing, setup and training for tablets and Chromebooks to be utilized in the classroom.
Analog phone upgrades to VoIP for better features, conferencing and savings on phone service
Campus security, surveillance and access control integrated into building management systems
Cabling infrastructure upgrades for Fiber speeds and better internet performance