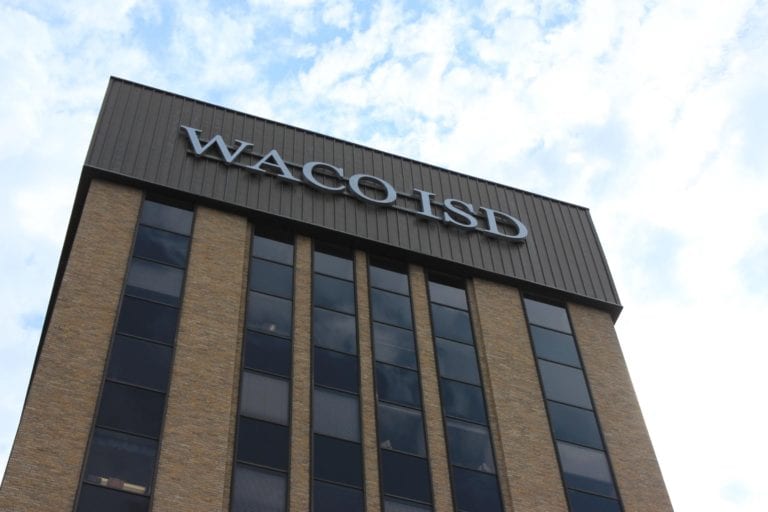 Overview
The Waco Independent School District is the third largest employer in Waco. Twenty-seven school campuses from pre-kindergarten, high school and trade schools make up the district and serve thousands of students in McLennan County.
In 2012, Waco ISD was looking to partner with a local telephone installation provider. Casey Wedgeworth, CEO of c2mtech, participated in the rigorous vendor selection process which occurred over many meetings.
c2mtech and our partner Samsung, were ultimately selected for ongoing maintenance of all telecommunication needs for Waco ISD.
Problem & Challenge
The scope of the project involved 27 school campuses, plus an administrative building. Technology at each campus was outdated and becoming incompatible with new hardware.
All campuses utilized copper access lines from the local telephone provider. As new staff and classrooms were added, additional copper lines were required. The copper, combined with the current phone system, limited the school in call functionality and was becoming expensive to maintain.
The age of the school buildings further posed difficulties. Asbestos abatement had been completed and several buildings were being completely gutted and remodeled. One campus was Viking Hills which had been closed. The school was being converted into the Greater Waco Advanced Healthcare Academy, and c2mtech would be required to salvage existing cabling, and rewire the campus as needed for the classrooms.
A final challenge was the communication requirements for the entire district. c2mtech would need to respond within 2 hours for emergencies. It is important for parents and authorities to always have communication with each campus in case of crisis.
Solution
c2mtech began to prioritize telephone upgrades throughout the district. The administration building was a start, as it was continually expanding and adding a majority of staff.
c2mtech installed the Samsung OfficeServ 7400 phone system that supports up to 480 users. The 7400 is a robust communications platform that provides the reliability staff and admin required. This platform also gives Waco ISD the flexibility to utilize local copper access lines, PRI, SIP Trunks or VOIP for local access. Ninety- five percent of the district now uses the Samsung OfficeServ 7000 Series Platform.
A digital PRI line (Primary Rate Interface) was used in place of copper when economically feasible, typically after 16 lines. The PRI has 24 channels with 23 channels used for voice.
Telephones were upgraded to the Samsung DS-5007D in the classroom and Samsung DS-5021s for admin and receptionists. Combined with the OfficeServ, advanced call features were now available to staff and teachers. Voicemail was important for teachers and caller ID helped differentiate from a prank call to a call from the principal, parent and more. Voicemail to email capabilities were also included, along with enhanced 911 features, available in each classroom.
Ongoing Results
c2mtech is still maintaining Waco ISD's telecommunications needs. The district, along with the city of Waco has experienced growth, building temporary classrooms which require additional cabling and telephone capabilities. More permanent buildings and additions are further expanding the size of the district.
Already, the school has experienced savings through the versatility and support of the Samsung OfficeServ platform and c2mtech's experienced technicians.
The next step is to network all campuses together, enabling four digit dialing to each telephone, which would provide even quicker access for communications.